Children and sports should be inseparable friends. According to the World Health Organization (WHO), over 40 million children worldwide are overweight. To fix this, there is no other solution other than exercise and proper nutrition. But what are the sports for kids based on their age? Below we will try to answer this question, as well as some tips, so that exercise becomes a hobby for them, not an obligation.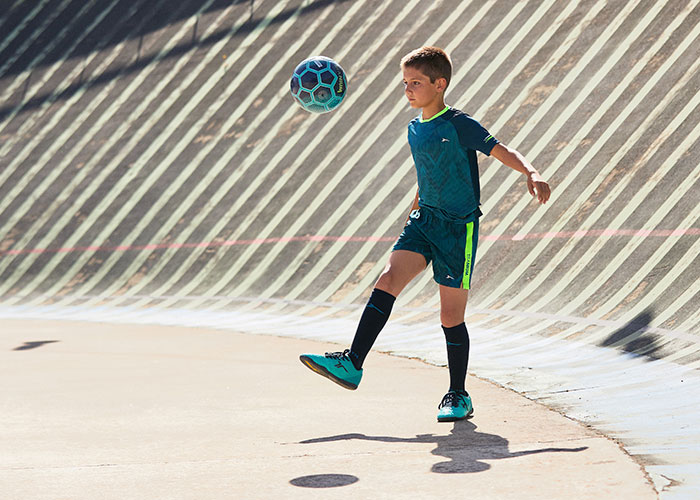 6 sports with huge benefits for kids
There are several aspects to consider when choosing the right sport for the little ones at home. First, you must assess the child's age and, second, what are the benefits of his practice. Following these criteria, we will see 6 of the most complete sports for children:
Swimming (3 to 5 years old)
Swimming is one of the most rewarding sports not only for children but also for adults. This is the perfect practice for kids to start in the amazing aquatic world and learn the technique while improving skills such as resistance and coordination.
Martial arts (from age 4)
Between the ages of 5 and 7, you can try targeting your child for specific sports such as judo, karate, or taekwondo. These actions can be started early as they are ideal for improving your coordination
Tennis (4-6 years old)
From the age of 4, the best time for a child to start playing sports such as tennis, which will be responsible for the coordination of eye and hand movements in addition to his strength.
Basketball (7+)
Basketball is a good example of a team sport, in which you can start at the age of 7. Coordination is one of the skills we are working on, but not only that, but also dexterity and other motor skills, not to mention facilitating collaboration among colleagues.
Football (from 7 years old)
Football is another favorite of children from 7 to 8 years old. The king of sports is connected with his star players, so almost every child dreams of becoming like them. But besides being very popular with children, it is also very beneficial as it promotes aerobic resistance, peripheral vision, and speed.
Athletics (from 8 years old)
For kids a little older and closer to their teens, athletics can be a great idea. This sport not only increases children's resistance, but also improves their physical development and contributes to their desire for success.
How many times a week should children play sports?
According to WHO, children should spend at least 60 minutes a day doing their favorite sport, no matter what it is. Ideally, this should be primarily aerobic activity to promote physical development.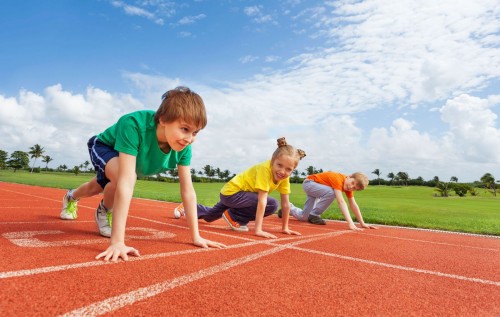 Of course, these muscle and bone strengthening activities should not be left aside, so they should be present at least three times a week.
To comply with these rules, it is important that the child really loves the chosen sport. This requires assessing what their abilities and strengths are and, of course, their weaknesses or fears. Remember also that there are children who prefer individual activities, while others prefer to play as a team. Most important to them is that they enjoy exercising.
Have you already decided which kids' sport is ideal for your son or daughter? Then, the next thing to think about is clothing that will allow you to enjoy your workout. We recommend that you take a look at the Décimas catalog, where you can find both sportswear for boys and sportswear for girls.